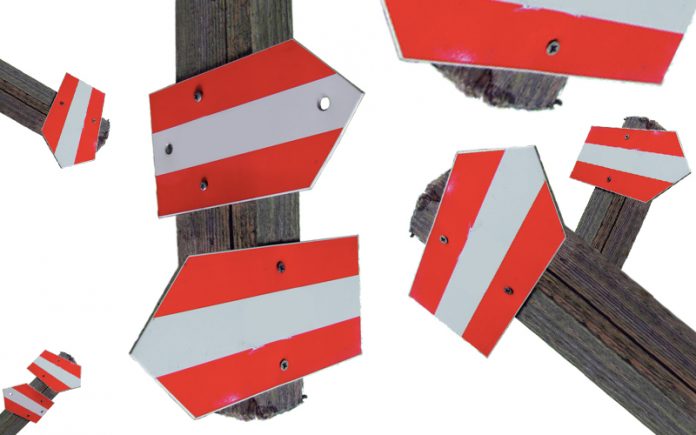 Here you can find an overview of funding programmes of the creative industries regarding the sectors film, music, fashion and more.

FOR ALL FEDERAL STATES
AUSTRIA WIRTSCHAFTSSERVICE GMBH (AWS)
The aws is the Austrian federal development bank. It issues interest loans and subsidies, and supports companies in realising innovative projects by providing information and a wide range of services. www.awsg.at
AWS IMPULSE XS
A grant for the early phase of innovative projects related to the creative industries

 AWS IMPULSE XL
A grant for the development and realisation phase of innovative projects related to the creative industries

AWS PRESEED
A grant for the pre-foundation phase of technologically sophisticated hi-tech companies

AWS GRÜNDERFONDS
Start-up capital for young companies with high growth potential

AWS SEEDFINANCING
A grant for the foundation of hi-tech companies and for spin-offs of university/non-university research institutions

AWS START-UP-GARANTIE
Assumption of guarantee for the funding of commercial, small newly-founded or taken over companies up to 5 years old.
EVOLVE KREATIVWIRTSCHAFT IN ÖSTERREICH
evolve is a platform for supporting creative industry-based innovations. The offers range from financial support, training and further education, service and advice and networking. These services and offers are all designed to meet the specific needs of the creative industries sector.
www.evolve.at
AplusB
The funding programme AplusB is financed by the Austrian Research Promotion Agency and the Federal Ministry of Transport, Innovation and Technology. AplusB supports academic company founders and as the representative of the regional incubator centres in the federal states, it forms a bridge between academia and business.
www.aplusb.biz
FILM
FlLM FEDERAL CHANCELLERY, DEPT. II/3
The area of responsibility of Dept. II/3 includes the funding of innovative projects in the field of drama, documentary, animation and experimental films, the targeted funding of talented, young (in terms of age and experience) filmmakers, the affairs of the Austrian Film Institute, the representation of Austria on international film funding committees (such as Creative Europe/EU and EURIMAGES/Europarat), involvement in film industry agreements, audiovisual matters in connection with the WTO and GATS, and the maintenance of audiovisual heritage.
www.kunstkultur.bka.gv.at
FILMFÖRDERUNG ÖSTERREICHISCHES FILMINSTITUT
Funding for material development, project development, the creation and use of Austrian cinema films and international co-productions – here, only the Austrian part is eligible for funding, however.
www.filminstitut.at
FERNSEHFONDS ÖSTERREICH
The funding is designed to increase the quality of television productions and contribute to the performance quality of the Austrian film industry, to strengthen Austria as a media location and to guarantee a diverse cultural landscape.
www.rtr.at
FISA – FILMSTANDORT ÖSTERREICH
FISA – Filmstandort Austria – is the funding programme of the Federal Ministry of Science, Research and Economy (BMWFW) for the promotion of cinema films. National productions, Austrian-foreign co-productions and service productions are supported during the filmmaking process.
www.filmstandort-austria.at
MUSIK
ÖSTERREICHSICHER MUSIKFONDS
The Musikfonds, or music fund, is an initiative to promote professional Austrian music productions, in order to increase sales and dissemination, and to strengthen Austria as a creative location. In-country live tours are also funded, as are export activities.
www.musikfonds.at
SKE
According to their legal remit, the SKE issue funds to people entitled to receive royalties who are members of the austro mechana. All funds must therefore be paid directly or indirectly to the composers who receive copyright fees via austra mechana.
www.ske-fonds.at
MUSIC, ACTING, DANCE, GEN. ARTISTIC ACTIVITIES, FEDERAL CHANCELLERY, DEPT. II/2

The are of responsibility of Dept. II/2 includes subsidies and advice for larger stages, small stages and freelance theatre professionals, orchestras and music ensembles, concert organisers and festivals, support and advice for individuals in their area of specialism, including work stipends for creative activity and further training abroad, production subsidies, state stipends, material cost subsidies, and much more.
www.kunstkultur.bka.gv.at
FASHION
AFA SUPPORT | COLLECTION
With this funding programme, the Austrian Fashion Association supports the development of creative collection concepts and their realisation in marketready sample collections and prototypes in the field of fashion and accessories.
www.austrianfashionassociation.at
AFA SUPPORT | FOCUS
Supports promotional activities for fashion and accessory collections, particularly sales and marketing measures and strategic cooperations that serve the sustainable positioning and consolidation of the supported label on the national and international order market.
www.austrianfashionassociation.at
GO-INTERNATIONAL – SHOWROOMFÖRDERUNG PARIS FASHION WEEK
"Aussenwirtschaft Austria" provides subsidies for collection presentations by Austrian fashion designers during Paris Fashion Week. The funds are intended to co-finance event and rental costs, marketing costs for the target market, costs for sales staff, transport and travel costs. The application submission process is coordinated by the Austrian Fashion Association.
www.austrianfashionassociation.at
VISUAL ARTS, ARCHITECTURE, DESIGN, FASHION, PHOGRAPHY and MEDIA ART, FEDERAL CHANCELLERY, DEPT. II/1 
Department II/1 supports artists, artist groups, associations and other institutions in the following areas: visual arts, architecture and design, fashion, photography, video and media art.
www.kunstkultur.bka.gv.at
MISCELLANEOUS
Literature AnD PUBLISHING, LIBRARIES, FEDERAL CHANCELLERY DEPT. II/5
The area of responsibility of Department II/5 includes the promotion of literature, including children's and young adult literature, associations and events, literature and cultural journals, literature stipends, publishing and support for small publishers, support for translation work, children and young adult book promotion institutions, the commission for children's and young adult literature and editing the arts report.
www.kunstkultur.bka.gv.at
AWARDS, SPECIAL PROJECTS, EVENT MANAGEMENT, DIGITALISATION, FEDERAL CHANCELLERY DEPT. II/6 
The agenda for this department cover honorary awards and prizes in the field of the arts, event management for events in the areas covered by the section, realisation of special projects, realisation of artist-in-residence programmes and support for bilateral artistic exchange.
www.kunstkultur.bka.gv.at
CULTURE INITIATIVES, FOLK CULTURE, FEDERAL CHANCELLERY DEPT. II/7 
The area of responsibility of Department II/7 covers: the promotion of cultural development and culture initiatives, the promotion of cross-sector and interdisciplinary art and culture projects, the promotion of art and culture projects in the socio-cultural field, applied culture research, documentation and evaluation, measures in the field of culture management and the coordination of parliamentary requests for the section.
www.kunstkultur.bka.gv.at
NETIDEE
With this funding programme, the Internet Foundation Austria (IPA) supports projects and activities that promote the expansion, further dissemination and multifaceted use of the Internet in Austria.
www.netidee.at