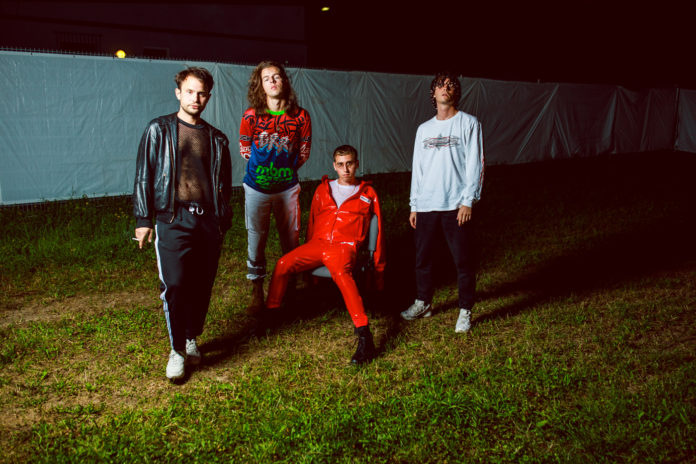 02.08. – 04.08.2018; Lustenau
Let's rock the summer!
When rock, pop, indie, metal, punk and electronic sounds flow on the Alten Rhein and almost 10.000 music fans appear on its shores, the szene openair festival has once again opened its doors.
Beatsteaks, Bilderbuch and Kraftklub! As well as Käptn Peng & die Tentakel von Delphi, Rin, Her, Jeremy Loops, Mother´s Cake, SXTB, Oh Wonder, Nimo, UFO361 or the Terrorgruppe Leoniden and many more. They put us with their performances on one of the two stages in the right mood for hot summer nights. On top of that, there will be a camping site with a large tent hotel. We are ready for summer. 
szene openair
02.08. – 04.08.2018
Lustenau, am Atlen Rhein
6845 Hohenems
www.szeneopenair.at
www.facebook.com/szeneopenair
Music of the festival:
The line-up:
02.08.2018 | Thursday
Bilderbuch
Käptn Peng & Die Tentakel von Delphi
Turbobier
Jeremy Loops
Leoniden
Moon Hooch
Out of Frame
Gab & Gal
Mona Ida
Georgy
Bands des Jazzseminar Lustenau
03.08.2018 | Friday
Kraftklub
Late Night: Her
Sxtn
Oh Wonder
Nimo
Zeal & Ardor
Fil Bo Riva
Dimension
Terrorgruppe
Naked Cameo
Picturebooks
Thirsty Eyes
Seesa Da Vinci
Reason of Sin
04.08.2018 | Saturday
Beatsteaks
Late Night: Ski-Schuh-Tennis Orchestra
Rin
Mother's Cake
Ufo361
Mavi Phoenix
Giant Rooks
Adam Angst
CE$
Fjørt
Schönbrunner Gloriettenstürmer
The Flight of Apollo
9Bar
Neon Diamond
K.O. Pilot