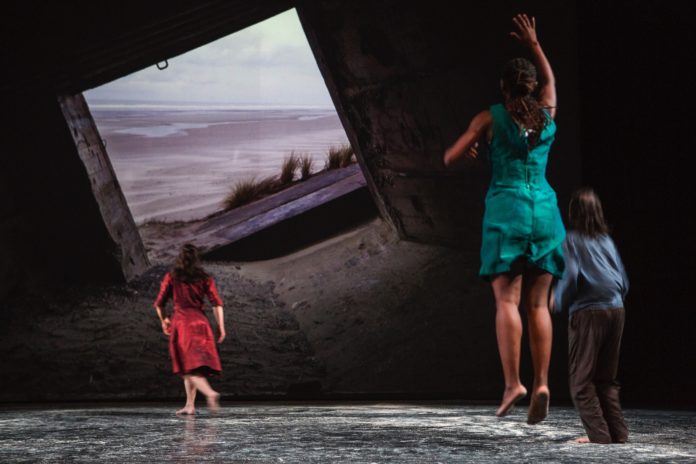 23.10. – 01.11.2018; Salzburg.
tanz_house festival invites to the playground, to discover something: excitingly-simple, wonderful-hideous or something everiday-extraordinary.
Themed "Spielplatz" ("Playground"), this year's tanz house festival enthrals the audience with contemporary dance highlights performed with playful ease. Visitors will get to see performances by the editta braun company and by Nikolaus Adler, who has based his choreography on a scene from the book "Au hasard Balthazar".
tanz_house festival 18
SPIELPLATZ (Playground)
23.10. – 01.11.2018
Various locations
Salzburg
www.tanzhouse.at
26. – 28.10.2018
Playing Time | Workshop von Julyen Hamilton for Musicans and Dancer
23. – 24.10.2018 | 20.15 | ARGE Room
trails, 60 min | editta braun company
link:vimeo.com/260128750
24.10.2018 | 19.00 | ARGE Studio
Suddenly the floor was not there, 50 min | Tomaž Simatović
26. – 27.10.2018 | 18.00 | Toihaus Theater
forms of togetherness – phase 1, 60 min | Julia Schwarzbach
26. -27.10.2018 | 20.15 | ARGE Room
All About Me, ca 60 min | Cie Laroque/helene weinzierl
link:vimeo.com/272179177
28.10.2018 | 18.00 | tanz_house studio
Open House, ca 60 min | Julyen Hamilton & WorkshopteilnehmerInnen
28.10.2018 | 20.15 | SZENE Salzburg
premiere, ca 45 min | Bodhi Project
29.10.2018 | 18.00 – 20.00 | tanz_house studio
Luftig, ca 20 min Loops | Lisa Hinterreithner & Laura Navndrup Black
29.10.2018 | 20.15 | ARGE Saal
Balthazar, 60 min | Nikolaus Adler
link:youtube.com/watch?v=HcpojxFa0ng
30.10.2018 | 20.15 | SZENE Salzburg
The Duo Now, 55 min | Julyen Hamilton & Barre Phillips
link:vimeo.com/179033509
30.10.2018 | 20.15 | SZENE Salzburg
Collecting Water, 55 min | Julyen Hamilton & TänzerInnen der SEAD
31.10.2018 | 19.00 | tanz_house studio
and, 60 min | Up. | Lisa Hinterreithner
link:vimeo.com/254595626
31.10.2018 | 20.15 | ARGE Saal
WeWood, 55 min | Les Chasseurs Cueilleurs
01.11.2018 | 19.00 | tanz_house studio
The egocentric / Two in the clock, ca50 min Doppelprogramm | Luan de Lima / Alberto Cissello & Uwe Brauns
01.11.2018 | 20.15 | ARGE Saal
Fat Black Spider, 50 min | Madame Humtata