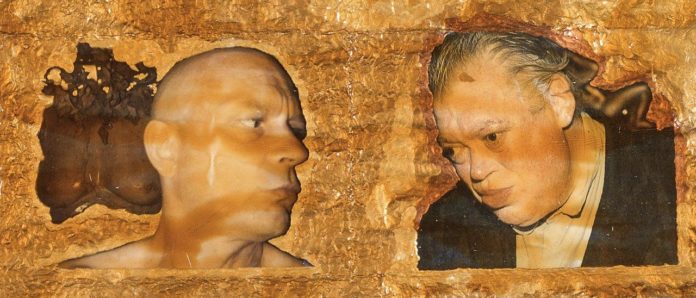 06.07.2019 – 01.09.2019
In a time of patchwork families, single parents and ever smaller families, people are looking for role models. This exhibition by Christoph Lissy shows his personal companions in the form of sculptures.
The sculptor Christoph Lissy may has grown up fatherless, but never without a role model, for he sought his fathers in art. In this exhibition he dedicates himself to the father figures who have strengthened him on his way. It doesn't always have to be the uncle, the grandpa or the family.
Lissy targets his artistic father figures and presents eight father figures in the form of monumental sculptures in the atrium of the Vorarlberg Museum as thanks for inspiration and life. Be it Ludwig von Beethoven, whose music touched him deeply and gave him comfort. The musician Miles Davis, the writer William S. Burroughs or the sculptor Bruno Gironcoli, with whom Lissy studied at the Vienna Academy of Fine Arts. Corresponding quotations and everyday objects to the respective figures embed the works in an inspiring context.
Christoph Lissy lives and works in Hörbranz and Vienna, has had solo exhibitions and has won several prizes.
Christoph Lissy: My eight fathers
06.07.2019 – 01.09.2019
Vorarlberg Museum
Kornmarktplatz 1
6900 Bregenz
www.vorarlbergmuseum.at