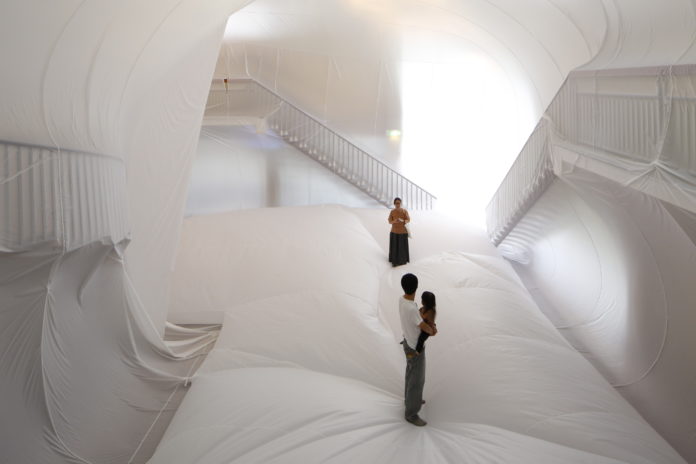 24.05.2019 – 13.10.2019; Linz
"Sinnesrausch" in Linz based OÖ Kulturquartier discovers the relation between perception and reality.
It doesn't take much to fool us: At Linz based exhibition project "Sinnesrausch" visitors are challenged to find out whether they can still trust their senses.
There will be walk-in installations, like those of artist Wang Te-Yu, who creates spaces out of spherical bubbles: At OK-Centrum real space is taken off its hinges.
What is real and what is fake? This question also comes up when one looks at Italian artist Marina Apollonio's works. Her large floor designs take up motives of Victor Vasarelly's Op-Art and use these to create dizzying illusions, which seem to pull the rug out from under one's feet.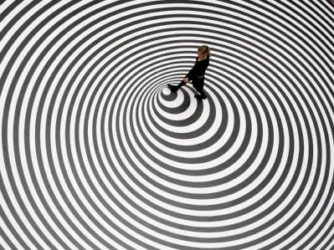 The exhibition "Sinnesrausch" turns the hot political debate about which perception of reality we can still trust into a tangible issue: It doesn't continue the media debate about this topic, but artistically manipulates real spaces one can enter. In this way curators Katharina Lackner and Genoveva Rückert show us in a "real" way that we cannot trust appearances anymore. And they make this fun: When dots, lines and bubbles start to wind and move and wrap around whole rooms of OK-Centrum, visitors are guided into a state of pleasant confusion. After all, we love being cheated. The dilemma of our media filter bubble society, which readily falls for manipulation and populist seduction, is turned into a kind of "artistic experience park", where one can explore these topics with all senses: All that remains is to wonder what kind of other things might be possible, too…
Sinnesrausch 2019
24.05.2019 – 13.10.2019
www.sinnesrausch.at