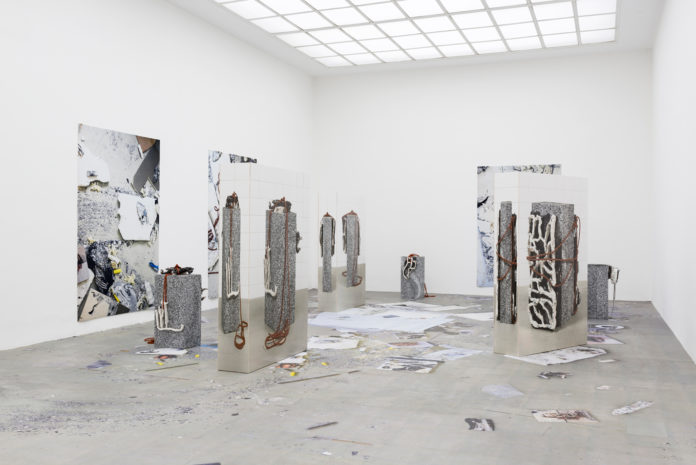 29.06.2019 – 05.09.2019;

Graz




An artist collective that connects spaces and thereby creates something new.
The Berlin artist collective Peles Empire has been dealing with the relationship between original and copy for more than a decade. In his sculptures and installations, he reconstructs, reproduces and copies photographs of Peles Castle in the Romanian city of Sinaia, thereby creating new spaces whose origins are at times only vaguely recognizable.
For his exhibition at the Künstlerhaus Graz, the artist collective has designed a walk-in installation for the basement of the Künstlerhaus, which takes up and incorporates the architecture of the house. Through the interplay between two- and three-dimensionality, citation, transmission and re-connotation, the installation spans a new perspective on the location of the exhibition.
Peles Empire. The Sky Opens Twice
Künstlerhaus Graz
Burgring 2
8010 Graz
km-k.at