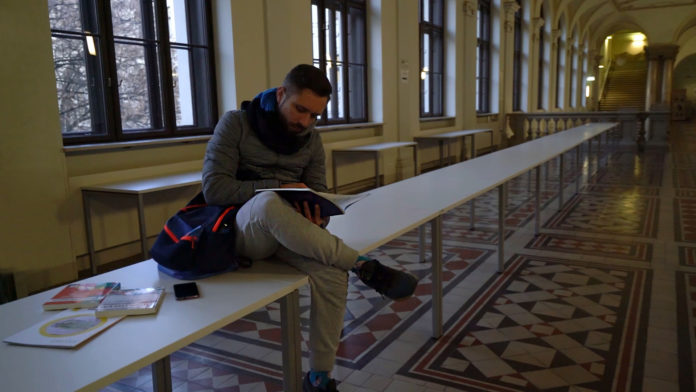 Teaching materials from the 9th grade for teaching German as a foreign language to the film about the Erasmus student Alexey Kovalets.
Link to the film: Alexey Kovalets, Erasmus Student / Karl-Franzens-Universität Graz
Link to the PDF with the teaching materials: Alexey Kovalets.pdf
Alexey Kovalets is studying at Tomsk State University in Russia. He spends his Erasmus semester at the Karl-Franzens-Universität, the University of Graz. His subjects are Russian and English, a combination of which he benefits, as he can compare the teaching methods of these two languages. In addition to studying, he works as a teaching assistant and gathers experience in teaching Russian students.