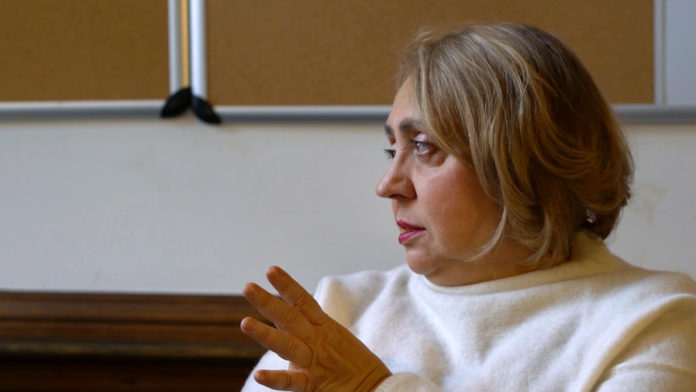 Teaching materials from the 9th grade for teaching German as a foreign language to the film about the Director and Chief Curator Ekaterina Degot.
Link to the film: Ekaterina Degot, Director of steirischer herbst, Graz
Link to the PDF with the teaching materials: Ekaterina Degot.pdf
Ekaterina Degot is the director oft he avant-garde festival steirischer herbst. She comes from Moscow and is an art historian. For Ekaterina Degot the dialogue with the cultural context in which an art festival takes place is important because a festival does not happen nowhere but in a precise place and in a precise moment in time. The question of why exactly these works of art are brought to Graz or will be produced in Graz must be answered. It is no coincidence that the steirischer herbst of 2018 focused on places that are witnesses of historical events, such as Schlossbergstiege, Keplerstrasse as the street that Hitler drove along in 1938 and the Hotel Daniel. For Ekaterina Degot Hotel Daniel represents the expectations and hopes of the post-war period.