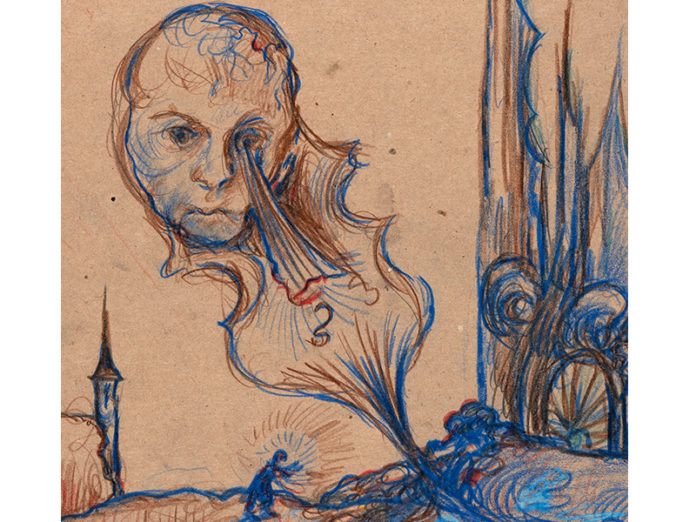 > closed <
21.02.2020 – 28.06.2020; Graz.
Günter Brus and the inspiration of music.
Günter Brus' relationship to music is reflected in many ways in his works. In his drawings and pictorial poems there is a multitude of musical terms, acoustic perceptions, homage to composers, graphic translations and even fragmentary notations.
The exhibition "The Distant Sound" is the first to be devoted to this aspect of the musical inspiration of his work. The title of the exhibition refers to Franz Schreker's opera of the same name, which led to a kind of musical awakening in Brus when he first heard it on the radio.
Based on around 150 works, the exhibition takes a retrospective look at Brus' oeuvre and shows works from the 1960s to the present.
The Distant Sound
21.02.2020 – 28.02.2020
Bruseum
Neue Galerie Graz
Joanneumsviertel
8010 Graz
www.museum-joanneum.at