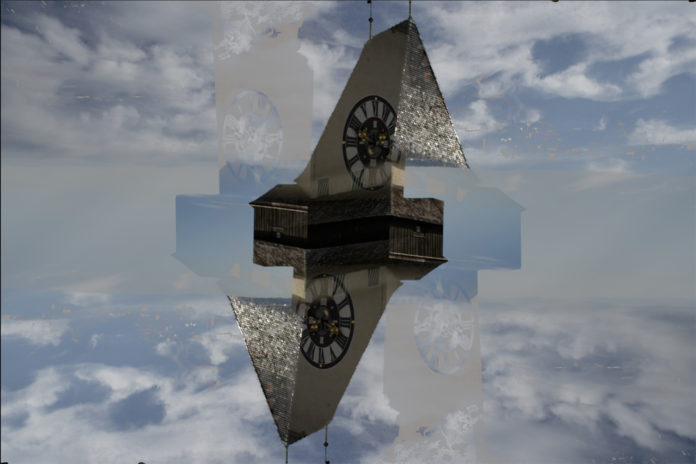 13.03.2020 – 07.06.2020; Graz.
Graz remains connected, from Schloßberg to Kunsthaus. A dialogical sound project for the urban space.
Graz sounds good when the American sound artist Bill Fontana interferes with the sound of the city. Once an hour he sends natural and cultural sounds from all over the world into the urban space of Graz for the sound project "Sonic Projections" and connects the people of Graz – at least acoustically.
From the roof of the Kunsthaus and from the clock tower on the Schlossberg, unusual sounds call for attentive listening and brief pauses: Everyday noises from public space mix with the sound of a Finnish nightingale, an Australian lyrebird or the sound of a foghorn from the Bay of San Francisco.
The project is an adapted re-performance of a sound installation he developed in 1988 as part of the festival steirischer herbst. For the Graz Cultural Year 2020, Fontana reworked the former "Sonic Projections from Schloßberg" and expanded it by eight new recording locations in Graz, in order to compile an acoustic image of the city. Meanwhile, a video study of graphic tidal patterns by Bill Fontana can be seen on the BIX media facade of the Kunsthaus.
Once an hour, the project invites to a brief private investigation of the "overlooked" and perhaps even mingles with one or two balcony concerts.
Bill Fontana – Sonic Projections
13.03.2020 – 07.06.2020
Public Space
Kunsthaus Graz
Lendkai 1
8020 Graz
www.museum-joanneum.at
Monday to Saturday, from 8:20 am to 11:20 am and 02:20 pm to 06:20 pm