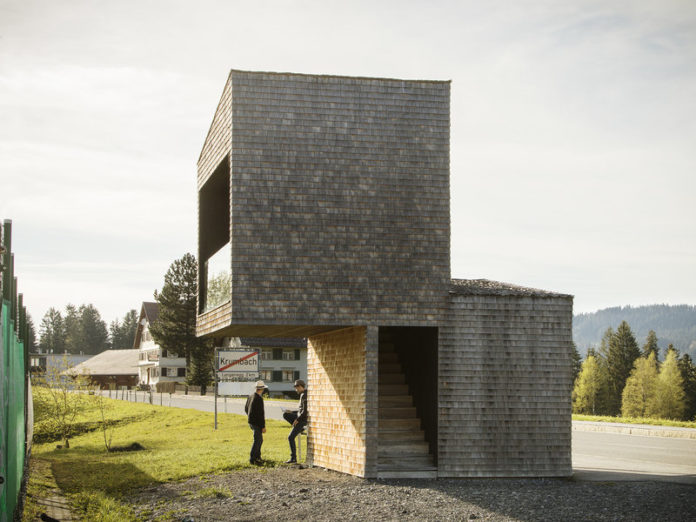 Creative bus stops in Krumbach in Vorarlberg.
We will also await better times – for example in the "Buswartehüsle" in Krumbach. Architects from seven different countries designed seven different bus stops in the small community in the east of Lake Constance in Bregenz.
In cooperation with the "Architekturzentrum Wien" and the "Vorarlberger Architektur Institut", seven architectural offices from Russia, Spain, Belgium, Norway, Japan, China and Chile were invited to design seven bus stops. At the request of the local cultural association, the then director of the AzW, Dietmar Steiner, invited seven international architects to design bus stops completely freely and away from any given norm. His criterion: no star architects, but artists with an affinity for sculpture. In close cooperation with local craftsmen and regional partner architects, seven "bus shelters" were built in 2014 – as reminiscences of the use of traditional materials, skilful production techniques and the landscape.
And thus what still characterises the region today: a coexistence of man and nature, of tradition and modernity, of craftsmanship and building culture.
BUS:STOP Krumbach
6942
Krumbach
www.bregenzerwald.at