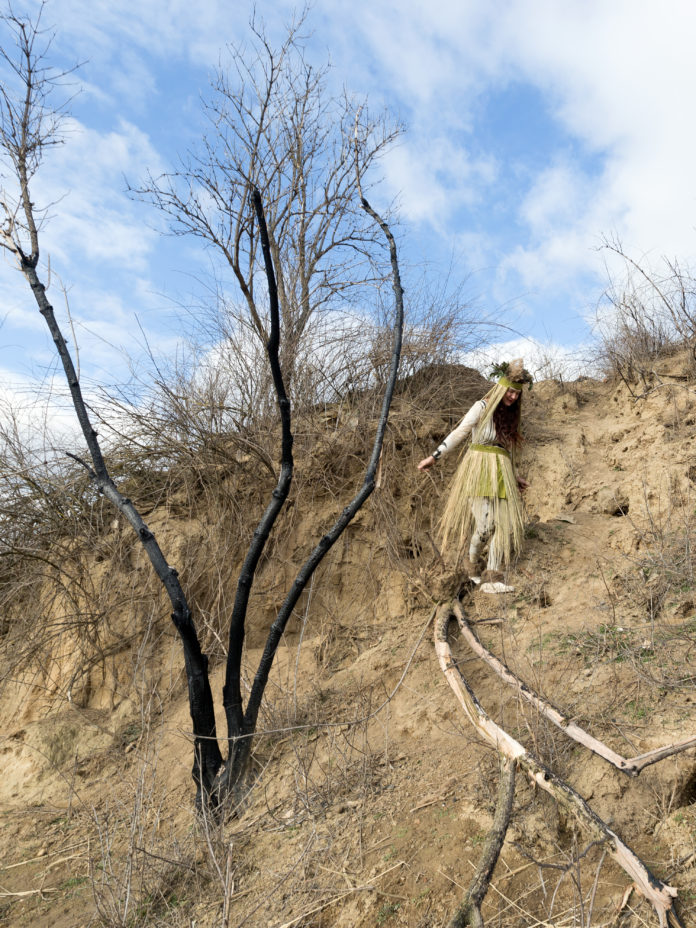 20.05. until 04.10.2020.

From 20 May onwards, an exhibition of works by Elisabeth von Samsonow can be seen in the "Eiszeitgang" of the Natural History Museum.
In the exhibition "Loess – eine Frau in der Landschaft", visitors will be introduced to the relationship between landscape and man through three large-format performance photographs and a collage by Elisabeth von Samsonow.
A female figure roams through a large-scale loess landscape in Lower Austria, which forms a chronological archive for geology, archaeology and ecology. This figure becomes an "apparatus" that scans the landscape by sounding out its co-presence with the earth. This artistic mapping captures an idea of being, which Deborah Bird Rose has called ecological humanity.
Elisabeth von Samsonow is an artist and professor at the Academy of Fine Arts, Vienna. She is scientific director of the research project "The Dissident Goddesses' Network".


Löss – eine Frau in der Landschaft
20.05. until 04.10.2020
Naturhistorisches Museum
Burgring 7
1010 Wien
www.nhm-wien.ac.at