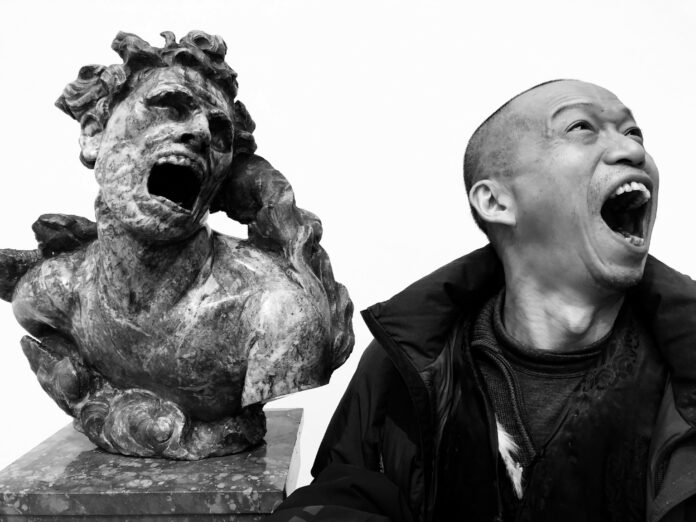 12.10.2021 – 20.02.2022.



The exhibition, curated by Ai Weiwei, shows works by the Chinese artist He Yunchang (*1967). Yunchang is considered a leading performance artist and lives and works in Beijing. He has made a name for himself over the past two decades with a series of unusual actions: For example, he had himself poured into concrete for 24 hours, attempted – while hanging from a crane – to cut a river in half with his own blood, burned his robe off his body, remained in the middle of Niagara Falls, or had an arch of ribs removed. Always his body was the essential part of his artistic performance.
Nothing seems too daring or too difficult for Yunchang. Although at first glance his actions appear to be the stunts of a daredevil, on closer inspection they are deeply analytical and highly referential. Existential thought and traditional Chinese mythology play a significant role in his work. He combines legends and ancient philosophy, but also references the art of the Austrian Actionists, such as Günter Brus.
He Yunchang "Golden Sunshine"
12.10.2021 – 20.02.2022
FC – Francisco Carolinum
Museumstraße 14
4010 Linz 
www.ooelkg.at/de/ausstellungen/detail/he-yunchang-golden-sunshine.html