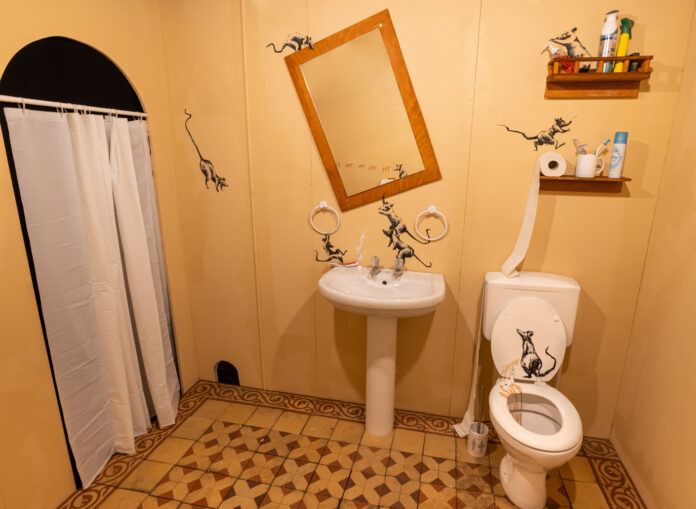 19.11.2021 – 20.03.2022.
Everyone knows his name, but no one knows him!
His graffiti is world-famous and comes from a brilliant mind. But the mystery surrounding his person, his anonymity, surrounds him like an aura.
For the first time in Austria, a comprehensive exhibition of Banksy's works can be seen in the Lösehalle of the Tabakfabrik Linz. Graffiti, photographs, sculptures, video installations and prints on various materials such as canvas, fabric, aluminum, Forex and Plexiglas.
The Mystery of Banksy – A Genius Mind
19.11.2021 – 20.03.2022
Tabakfabrik
Lösehalle
Peter-Behrens-Platz 8
4020 Linz
https://tabakfabrik-linz.at/events/the-mystery-of-banksy-a-genius-mind/