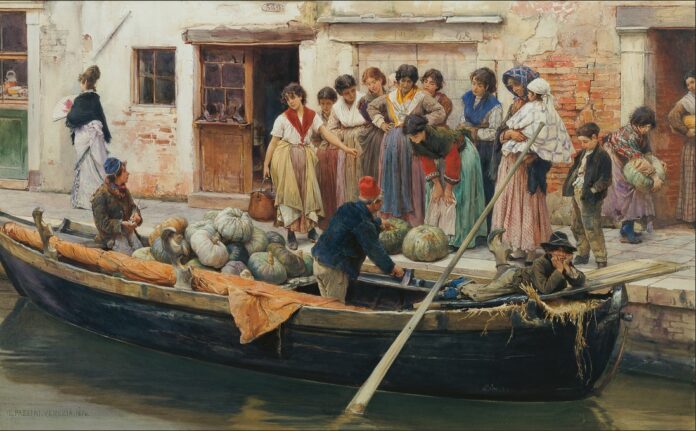 17.02. – 04.09.2022.
Desire lagoon city!
In the first half of the 19th century until 1866 Venice and Veneto were part of the Habsburg monarchy. For a long time people looked longingly towards the south – even built a railroad line there.
Here, people believed they could find light-heartedness and a simple life; the landscape shaped by the sea; the detachment from the bourgeois confinement in one's own country.
In three thematic chapters, the exhibition follows the traces of this staging of a dream: the history painting of the 19th century, the connection of Venice to Austria and the lagoon city as a place of longing.
With around 80 paintings, cross-references to literature and film, the artistic examination of this fascinating city is presented.
Viva Venezia!
17.02. – 04.09.2022
Unteres Belvedere
Rennweg 6
1030 Wien
www.belvedere.at/viva-venezia