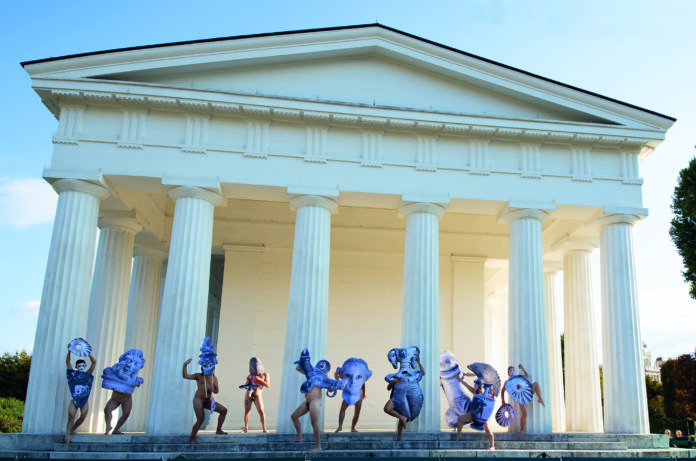 19.1. – 18.3.2023
The exhibition Queer Art Spaces Vienna 2023 shows the paths of various artists that lead to Queer Spaces.
Artists, institutions, queer individuals and communities share their stories, statements, artworks, photographs and videos. The exhibition is accompanied by talks, performances, workshops, lectures and guided tours. This project aims to bring queer art and lifestyles closer to Vienna outside of Pride Month.
Artists: Alexandru Cosarca, Frederik Marroquin & Dorian Bonelli, Judith Augustinovič, Larissa Kopp & Florian Aschka, Romeo Roxman Gatt, Theresa Auhonig & Petra Dirtl & Katja Hasenöhrl & Nico Wind, Vinko Nino Jaeger & Em Schwarzwald, Julius Pristauz, The Disco Ghost, Leila Samari & Maryam Sehhat, Danielle Pamp, Nazim Ünal Yilmaz, George Demir, Julia Fuchs, Marie Judith Le Gars & Ana Mikadze & Marie Kolarova, Tubi Malcharzik, Doris Schamp, Leon Simonis, Mario Kiesenhofer, Asgar/Gabriel, Daniel Hill, Isabelle v. Spreckelsen & Moritz Gottschalk & Stefan Eggenweber, Vasilena Gankovska, Animal Bro, Judit Kis, Lotti Brockmann, William Briscoe.
The exhibition was curated in cooperation with the Queer Museum Vienna by Louise Deininger, Michael Kaufmann, Gerhard Pruegger, Francis Ruyter. Curatorial Assistance: Kweku Okokroko.
Queer Art Spaces 2023
19.1. – 18.3.2023
Kunsthalle Exnergasse
Währinger Straße 59
1090 Vienna
https://www.wuk.at