11. – 14.10.2018; Linz.
Linz hat ein neues Filmfestival, das erste seiner Art in der Landeshauptstadt!
Mit dem Linz International Short Film Festival wagt sich nun ein zweites Filmfestival in die ehemalige Industriestadt und macht diese einmal mehr zu einem internationalen und kulturellen Hot-Spot. Mit hunderten unabhängigen Kurzfilmen wirft es den Blick durch die Leinwand des Moviemento Kinos, über den Rahmen Europas, hinaus in die weite Welt. Das Augenmerk liegt dabei im Speziellen auf Diversität und "Independent Films", die mit starken Charakteren und Handlungen, kreativen und unterhaltsamen Erzählweisen visionärer FilmemacherInnen glänzen.
Anders als beim Crossing Europe, das seit 2004 jährlich im April  durch die reichhaltigen Facetten des europäischen Autorenkinos wandert, zeigt das Linz International Short Film Festival internationale Kurzfilme mit einer Länge bis zu 30 Minuten. Die ausgewählten Filme sind vier Hauptkategorien und eine nationalen Kategorie aufgeteilt.
Kurzspielfilm, Dokumentation, Animation, Experimentalfilm & nationaler Wettbewerb
In der Kategorie Kurzspielfilm (Fiction) werden unter anderen "Cheers" von Shirin Hooshmandi und Bernhard Wengers "Entschuldigung, ich suche den Tischtennisraum und meine Freundin" zu sehen sein. Der österreichische Beitrag "Meanwhile in Tunesia" von Inès Khannoussi tritt in der Kategorie Dokumentation an. In Animation wird neben anderen Beate Höllers "Bitterschockolade" gezeigt. "Fragments" von Lucas Vossoughi und Arthur Golczewski laufen in der Kategorie Experimentalfilm mit und die nationale Kategorie für den Besten Österreichischen Film zeigt ganze 8 Beiträge, darunter der Kurzfilm des Steirers Johannes Bültermann "Die Brut".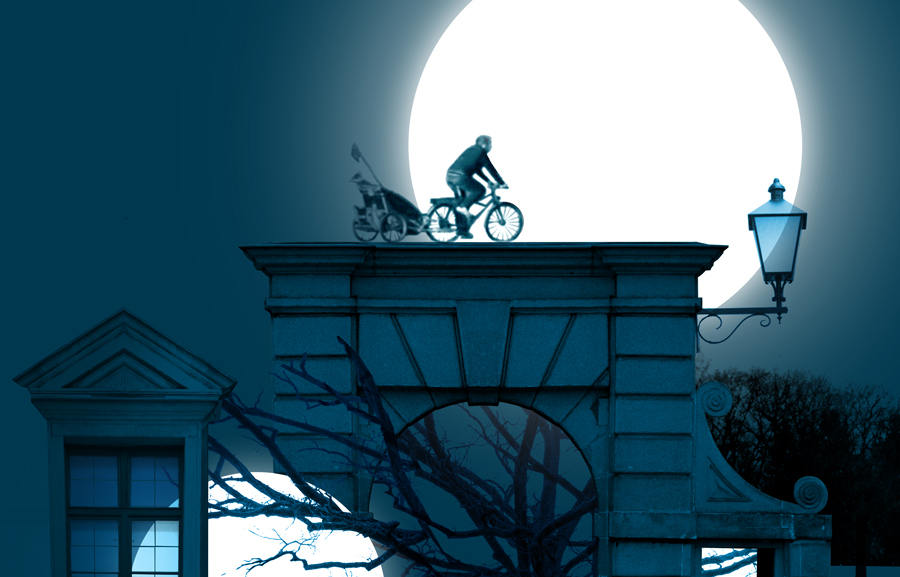 Das Festival, kuratiert von Parisa Ghasemi, soll für FilmliebhaberInnen ein spannendes Event werden und für die zahlreichen KünstlerInnen und FilmemacherInnen aus aller Welt eine fruchtbare Umgebung für gemeinsamen künstlerischen Austausch schaffen. Raum dazu geben neben Nightlines mit "Concerts and Party" viele organisierte Möglichkeiten zu Get Togethers im Anschluss an die Filme.
Am Programm des Festivals stehen neben den Filmen zwei Masterclasses renomierter FilmemacherInnen:
Die Cutterin Hayedeh SafiYari, bekannt für "A Separation" (Oskar für den besten fremdsprachigen Film und Gewinnerin des Asia's Best Editor's Award) leitet eine Masterclass. Die zweite wird von einem Jury-Mitglied des Festivals, dem Kameramann Sorin Dragoi, der für sein Schaffen bereits vier Mal den Deutschen Kamerapreis gewann, geleitet.
In der Fachjury sitzen neben Sorin Dragoi die mehrfach ausgezeichnete Filmemacherin Farnoosh Samadi, Mitglied der Academy of Motion Picture Arts and Sciences (besser bekannt als "Oscars") und die diesjährige Cannes-Gewinnerin Lucia Bulgheroni.
Stipendium des Festivals – Iran Talent Program
Das Internationale Bamdad-House (IRN) und das Internationale Kurzfilmfestival Linz (AT), organisierten diesen Sommer einen professionellen Kurzfilm-Workshop für iranische FilmemacherInnen in Teheran. Die TeilnehmerInnen haben jeweils einen Film gedreht. Die Beiträge der beiden besten Workshop-Teilnehmer werden im Rahmen des Filmfestivals in Anwesenheit der FilmemacherInnen in Linz präsentiert.
Linz International Short Film Festival
11. – 14.10.2018
Moviemento
OK-Platz 1
4020 Linz
linzisfilmfestival.com
Hier gehts zum Ticket-Shop: linzis.kupfticket.at
Internationaler Wettbewerb: Kurzspielfilm (Fiction)
AAMIR | United Kingdom | VIKA EVDOKIMENKO
ABU ADNAN – ADNAN'S FATHER | Denmark | SYLVIA LE FANU
Animal | Iran | BAHRAM ARK, BAHMAN ARK
Animales de Cristal | Spain | GUILLERMO OSORTO
ARE YOU VOLLEYBALL?! | Iran | MOHAMMAD BAKHSHI
AUTO | Austria | CHRISTOFFER BORGGREN
BEA | Mexico | EDUARDO LECUONA
Because of a Little Apple | Russian Federation | KSENIA ROGANOVA
Birthday | Korea, Republic of | SANG IL JUNG
BIRTHDAY NIGHT | Iran | OMID SHAMS
Bitchboy | Sweden | MÅNS BERTHAS
Calamity | Belgium | SÉVERINE DE STREYKER, MAXIME FEYERS
CAVELLO | Netherlands | SVEN BRESSER
CHEERS | Austria | SHIRIN HOOSHMANDI
CHUCHOTAGE | Hungary | BARNABÁS TÓTH
CHUCKWALLA | Greece | KORINNA KRAUSS
Darkness Is A Color | Saudi Arabia | MUJTABA SAEED
Daughter | Poland | MARA TAMKOVICH
DAZAIBASHI-Bridge | Japan | SHINOBU IMAO
EXCUSE ME, I'M LOOKING FOR THE PING-PONG ROOM AND MY GIRLFRIEND | Austria | BERNHARD WENGER
FLESH OF MY FLESH | South Africa | MATTHYS BOSHOFF
GAME | USA | JEANNIE DONOHOE
GENERATIONS | Denmark | SUNE SORENSEN
Great Wall of China | Germany | ALEKSANDRA ODIĆ
GRIDLOCK | Ireland | IAN HUNT DUFFY
IN TAKT – INTACT | Switzerland | JOHANNES BACHMANN
Junior | South Africa | BERT DIJKSTRA
Kalapa | Austria | SOPHIE STALLEGGER
Kampung Tapir | Malaysia | AW SEE WEE
KOLIVA | Macedonia, the former Yugoslav Republic of | ANDREY I. VOLKASHIN
Kyenvu | Uganda | KEMIYONDO COUTINHO
LUI | Germany | JANIN HALISCH
M.A.M.O.N. | Uruguay | ALEJANDRO DAMIANI
MAKE ALIENS DANCE | Belgium | SEBASTIEN PETRETTI
May Day | Belgium | OLIVIER MAGIS, FEDRIK DE BEUL
Mirage | Norway | MARIE STORK
PERFECT LOVE | Germany | DARIUS ETEMADIEH
Ronaldo | Turkey | RECEP BOZGÖZ
ROYAL BLUE | Austria | DINKO DRAGANOVIC
SJAAK'S WIFE DIED, SO NOW HE NEEDS TO SAY SOMETHING | Netherlands | EVA M. C. ZANEN
Snowman | Austria | LENI GRUBER
Subcutaneous | Brazil | CARLOS SEGUNDO
Summer time with my mother | China | DIANA LU
Sunken Plum | China | XU XIAOXI, ROBERTO F. CANUTO
TELL HIM | France | VIRGINIA BACH
THE ALL SEEING BLIND | Turkey | NURI CIHAN OZDOGAN
The Cave | Poland | KAMIL KRUKOWSKI
The Deadend Square | Iran | ARASH RAOUF
The Horizon Line | France | GUILLAUME FABRE-LUCE
THE PUPPETEER | Argentina | CARLOS LASCANO
THE REMIGRANT | Kosovo | ASTRIT ALIHAJDARAJ
THE SUMMER OF MISCHIEF | Czech Republic | MICHAELA POLÁKOVÁ
The Treehouse | Colombia | JUAN SEBASTIÁN QUEBRADA
The Victory of Charity | Austria | ALBERT MEISL
The Woodkin | Poland | MATEUSZ MOTYKA
TOPRAK | Turkey | ONUR YAGIZ
Torpor | Greece | DIMITRIS TSALAPATIS
TSAR BOMBA | Switzerland | OSKAR ROSETTI
Un cortometraje sobre la educacion | Chile | SEBASTIÁN NEMO ARANCIBIA
Waiting for Lou | Canada | KATERINE MARTINEAU
WAS VON DRAUSSEN KOMMT – WHAT COMES FROM OUTSIDE | Germany | KAI GERO LENKE
with shut eyes | Israel | ANAT BARKAI NEVO
Internationaler Wettbewerb: Dokumentation
…and as there were nothing | Lithuania | RIMANTAS GRUODIS
A MAN RETURNED | Lebanon | MAHDI FLEIFEL
Amour du Réel | Iran | IMAN BEHROUZI
Asbjørg & Idar: A Love Story | Norway | MARIE KRISTINE SKOGVANG-STORK
Cut-out | Poland | ZUZANNA GRAJCEWICZ
Diego | Iran | ALI SHAHABI NEZHAD
EXIT | Israel | KATHARINA WOLL
Happy Birthday To You Bi Bi | Iran | HAMED NOBARI
Iku Manieva | México | ISAAC RUIZ GASTÉLUM
MEANWHILE IN TUNISIA | Austria | INÈS KHANNOUSSI
Nobody Dies Here | France | SIMON PANAY
Operation Jane Walk | Austria | LEONHARD MÜLLNER, ROBIN KLENGEL
Right Turn | United States | CAROLINE RUMLEY
Special Bulletin I Canada | YOUSRA BENZIANE
Teta, Opi & Me | Canada | TARA HAKIM
The Houses We Were. | Italy | ARIANNA LODESERTO
Internationaler Wettbewerb: Experimentalfilm
And sometimes, she loved me too. | India | KARAN TALWAR
Details | Ukraine | KHACHATUR VASILIAN
Flatland | Iran | ALIREZA KEYMANESH, AMIR POUSTI
Fragments | Austria | LUCAS VOSSOUGHI, ARTUR GOLCZEWSKI
Las | Poland | KASPER LOREK, ERNEST LOREK
limbo | Turkey | GOKCE ERENMEMISOGLU
STAKHANOV | Italy | ALEX SCARPA
Streets of Rage | Iran | SAEED ZAREI
Suspension | Poland | MATEUSZ KUCHARSKI
THE DIVINE WAY | Germany | ILARIA DI CARLO
WALLS | Croatia | MAIK SCHUSTER, FATMIR DOLCI, MAX PASCHKE
Internationaler Wettbewerb: Animationsfilm
A Kalabanda Ate My Homework | Uganda I RAYMOND MALINGA
A THOUSAND KISSES | USA | RICHARD GOLDGEWICHT
CAT NOIR | Switzerland | O'NEIL BÜRGI
Contact | Spain | ALESSANDRO NOVELLI
Dark Chocolate | Germany | BEATE HÖLLER
Foglä | Switzerland | OWLEY SAMTER
Framed | Italy | MARCO JEMOLO
KNOCKSTRIKE | Spain | GENIS RIGOL, PAU ANGLADA, MARC TORICES
La Mort, père & fils | France | PARONNAUD VINCENT, WALTGENWITZ DENIS
Mr . Deer | Iran | MOJTABA MOUSAVI
N'tru b | France | LUCA VALENTE
Panic Attack with | USA | EILEEN O'MEARA
Reruns | Netherlands | ROSTO
Silly Piece Of Wood | Germany | FELIX KAPFER, JANA LENHARD
TALENT SCOUT | Spain | JOSÉ HERRERA
The Absence of Eddy Table | Norway | RUNE SPAARS
Travelogue Tel Aviv | Switzerland I SAMUEL PATTHEY
National competition, Austria
ADAM & ESRA | Austria | ACHMED ABDEL-SALAM
Amnesia | Austria | SHADAB SHAYEGAN
Beer & Calippo | Austria | PAUL PLOBERGER
CAFÉ NADINE | Austria | BRUNO KRATOCHVIL
DISTANCY OF THINGS – DIE FERNHEIT DER DINGE | Austria I MICHAEL BRENT Adam
From Nowhere | Austria | CHLOE WHITE
Lay Down | Austria | MICHAEL SEIDL
The Brood | Austria | JOHANNES BÜLTERMANN