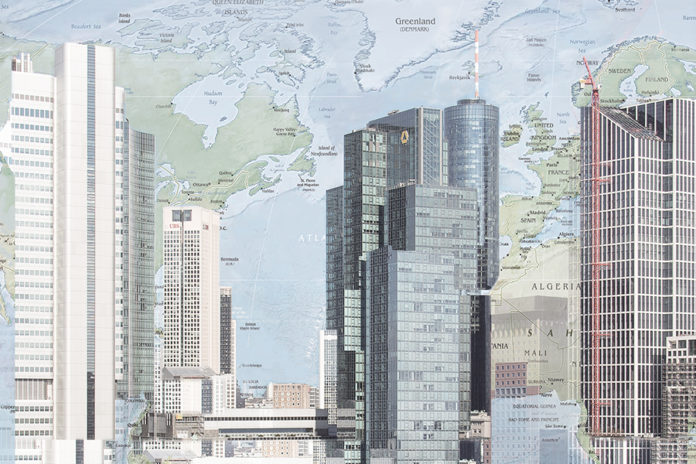 15.11.2019 – 28.12.2019; Vorarlberg.
Criticism of globalization and artistic statements on it.
Prantauer's works for the current exhibition deal with globalization and capitalism as well as various forms of resistance against them. Architectural examples of international financial centres are combined with sections of the world map. The financial districts with their glass facades, their towers and their technophilic aesthetics are reflected in countries and continents, overlapping, occupying and penetrating them. In their worldwide uniformity, the representative buildings of financial capital demonstrate its claim to global power.
On the other hand, there are images of demonstrations, protests and strikes against the effects of a globalised economic system in different states.
In digital montage as an artistic technique – a process typical of Prantauer's work – pictorial motifs are placed in a new context in order to address socio-political issues.
15.11.2019 – 28.12.2019
Galerie allerArt
Raiffeisenplatz 1
6700 Bludenz
www.allerart-bludenz.at