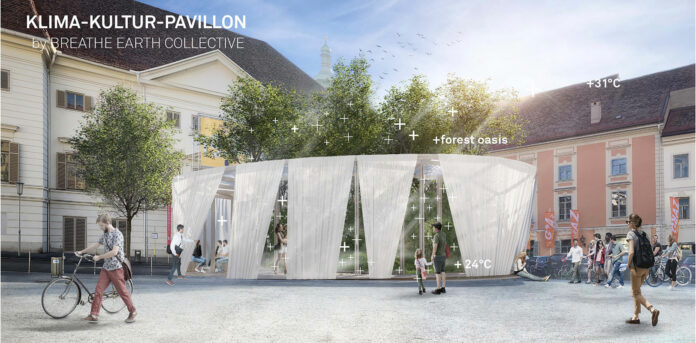 UNESCO Creative Cities Network – Actionable ideas in international exchange.
More than 240 cities worldwide are members of the UNESCO Creative Cities Network today. Film, music, literature, design and media arts, but also gastronomy and crafts are the thematic groups in which the city networks of the "UNESCO Creative Cities" are clustered and organized. In Austria, Graz and Linz are members of the "UNESCO Creative City Network".
The basic idea is always the same in each of these thematic networks: they offer a platform for exchanging knowledge, experiences, project concepts about good practice on a very directly implementable level. UNESCO's goal is "to create a network of cities that promotes people- centered and sustainable urban development using creativity as a driving force."
What at first glance might look like a travel agency for city delegations has in recent years contributed significantly to the development and dissemination of ideas that can be implemented at the municipal level.
Unlike international relations at the state level, geostrategic or political conflicts of interest do not play a decisive role in these city networks.
Against this background of the social, cultural, economic and ecological challenges they face, cities also have a much greater immediate pressure to act, to tackle and solve their problems concretely and in the here and now.
At the same time, however, they always run the called "second cities" this is probably especially far enough to the horizon. You don't have to in- vent the wheel twice, and it's often the simplest concept ideas that someone else has already had and implemented that are particularly effective.
UNESCO does not provide funding for the UNESCO Creative Cities networks, but merely provides the framework and platform.

The attraction and appeal of becoming a member of the UNESCO Creative Cities network is great. Since the program was launched in 2004, the number of members has grown continuously. The initiative for this usually does not come directly from local politics itself, but from committed stakeholders from the respective thematic areas. For the respective communities, the advantages are twofold: on the one hand, they open up opportunities for exchange in an institutionalized form within an international framework. On the other hand, membership in such a UNESCO Creative Cities network also has an internal effect. As a self-commitment of both local politics and the other stakeholders in a city. In Austria, in addition to Graz, which became a member of the "UNESCO Cities of Design" in 2011, Linz is represented in the "UNESCO Cities of Media Arts" network since 2014.
The initiative for Graz's application to become a UNESCO City of Design came, among others, from the Graz architect Marion Wicher and was driven forward by Eberhard Schrempf, the managing director of Creative Industries Styria GmbH, a subsidiary of the province of Styria. With the establishment of a coordination office located directly in the mayor's office under the direction of Wolfgang Skerget, a direct transmission belt was created between the creative scene and the city administration, which can also very directly introduce the topics and ideas from the creative sector into the municipal political discourse.
Similar constellations exist in many UNESCO Creative Cities. They all contribute to a better interweaving between the creative scene and the local government and thus necessarily keep design issues on the local day-to-day political agenda.
Whether a city actually derives the best possible benefit from its membership in the UNESCO Creative Cities network depends in particular on its own commitment to the network itself. It is a debt to be collected.
The exchange in the UNESCO Creative Cities networks makes an important contribution to raising awareness that the global problems affecting cities can also be actively and effectively countered within the framework of municipal action.
In the UNESCO Cities of Design, this exchange is based on a very broad concept of design. Not only in the sense of designing object worlds, but also in the sense of designing processes and structures.
For example, how to improve housing problems of poor neighbor- hoods through simple social interventions (See e.g. the project "Better Living Challenge" in Western Cape South Africa: creativeaustria. at/challenge ). Or through local re-use, upcycle, recycle concepts can both reduce primary resource consumption and create locally based jobs (See also the interview with Sigrid Bürstmayr: creativeaustria. at/buerstmayr).

When you see that another city has succeeded in setting up the digitalization of its municipal structures in such a way that it does not have to depend on data corporations that dominate the global market, and that local public ownership of the processed data is just as feasible as democratic open-data open-source structures, then this also increases the courage and self-confidence in other cities to set up their own project processes in a similar way and thus also make an important contribution to securing democratic conditions and structures at a municipal level. (See: Interview with Charles Landry creativeaustria.at/landry and also www.fsfe.org ).
An awareness of a "we-can-do-it-ourself" is created when best prac- tice projects are presented to each other and it is discussed whether and how these can be transferred and applied to one's own city under the respective different social, economic and cultural conditions.
Such questions were also the focus of the annual conference of UNESCO Cities of Design organized from Graz last fall, which was held online due to corona: How can cities be organized more sustainably with the design, i.e., the design of frameworks, structures and processes, promote social togetherness and use digitalization not to undermine basic democratic rights and civil liberties but to improve living conditions while preserving their own autonomy?

SOCIAL DESIGN – SIMPLE MEANS, GREAT EFFECT.
What interactions exist between the social interaction structures of a place, the creative potentials that can be released through interaction, and the economic perspectives that are associated with them? But above all: How can such structures be constructively influenced by design interventions?

The Italian architect Andrea Paoletti deals with such questions of "social design" and has presented a number of project concepts within the UNESCO City of Design network that can be transferred to other cities without much effort. (Interview with Andrea Paoletti: creativeaustria.at/paoletti ).
"I use a methodology called co-creation or co-design. This means that people are always involved in the process from the beginning. It allows them to network, encourage new ideas and let them learn by doing. I usually create places where people feel accepted, where they can express themselves and use their creativity," Paoletti says.
An important basis for this is often variably usable unfinished basic elements that can be used for different func- tions. Instead of ready-made furniture, just quickly regroupable building elements. This invites people to actively appropriate the space that surrounds them, to interact with it and at the same time to take responsibility for what they have created together. Whether in public space or in closed interior rooms, it does not matter.
But not only the object world is suitable for such interventions. It can also be the design concept for dialogue mechanisms that help people with completely different backgrounds to start working together on a relevant topic. For example, by bringing people from completely different backgrounds together for a joint "blind date dinner" in or- der to bring, for example, residents of a place with a major vacancy problem into direct contact with designers and architects so that they can jointly develop solutions for the place in question. With such methods, Paoletti has succeeded in bringing life and completely new forms of use back to places with major vacancy problems. This is a problem that not only the outmigration areas outside the major metropolitan areas have to contend with, but increasingly also the historic centers of cities in which – triggered by online retailing – the local small-scale retail structures are increasingly eroding. (See also: www. mammamiaaa.it/en/, www.wondergrottole.it)
"The most important thing in social design processes is to listen to people. Designing together places where new solutions can be found, defining priorities and finding new perspectives – all these steps are important to engage the community through the process." Paoletti is convinced.
For Paoletti, the key to success is the systemic and structured generation of a group of stakeholders acting collectively for a place, a neighborhood, with diverse competencies. This unleashes knowledge, ideas and creativity from a wide range of sectors and develops solutions that suit the people who live there. Pilot projects, such as the one in the village of Grottole in southern Italy, where several hundred houses have stood empty due to migration and are now – triggered by such social processes – gradually coming back to life, illustrate these approaches and make them transferable to other places.
According to urban researcher Charles Landry, who was one of the co- initiators of the UNESCO Cities of Design network, the right "design" of dialog processes also plays a crucial role in municipal digitization strategies.
"I think you can do amazing things with data. But it comes down to the control of that data. You need open-data platforms to mobilize collective knowledge," Landry believes. Projects such as open-data actions by Reni Hofmüller, artistic director of the Graz-based art association esc, which trigger citizen participation processes to collect data critical of democracy on open-data platforms such as "open- street-map" (esc.mur.at)
Landry cites examples where local governments have also begun to give cultural meaning to the data they manage: "We know there are optimization processes that can be achieved, and of course collaborative processes – but it's always about optimization. And I re- ally wonder: optimization of what? It's forgotten that people have been thinking about how to design great places in different ways for centuries, and I'm just concerned that some of that knowledge, often cultural knowledge, is completely left out. There are some great projects, I like "WienBot" for example, which is not a Google project, it's a Vienna city project. "Sharing City Seoul" is interesting, "Better Reykjavík", "Block by Block" in Nairobi, and also the things that Nesta has been heavily promoting in the UK."
SMART CITIES NEED LOCAL DATA-OWNERSHIP
These examples make it clear that cities are by no means dependent solely on driving their digitization processes forward under the dominance and control of big data corporations, which are primarily interested in owning (!) municipal data for their own exploitation in- terests. For Landry, it's more about asking the right questions, "It always comes back to the question "What do I want to achieve with my city?" When starting fresh, each city should simply remember what its ambitions and visions are.
The data questions are then subsidiary to achieving those visions. The way we define and think about cities very often assumes data first, and that often leads to a situation where data drives everything" warns Landry. "It's clearly about publicly owned data. Many people recognize that by giving data to corporations, national and local governments have given up their autonomy. Here we come back to the point that public agencies or entities working in the public interest should have more confidence in their role and position. And the CO- VID crisis has clearly shown what working in the public interest can do."
Landry also emphasizes, in particular, the cultural dimension and its importance to local identity, which has always been related to the gathering of knowledge: "Cities have always been the repositories of knowledge. They had archives that held documents and maps. Libraries and museums that held the kind of physical artifacts and cultural memories of places. But what was so good about these institutions like libraries is that they really had assessment mecha- nisms to filter our garbage, to look at biases and help people understand bias."
In Landry's view, therefore, at the heart of all digitization projects must always be a purpose that is public benefit-oriented: "I'm not sure I want computational logic to forever be the driver of how we see, build and transform cities. Anything that has to do with cities, and especially if it's technology, needs a purpose. And that purpose needs to be an ethical one."
Cities should enable the people who live in them to live a "good life." But what is that actually and by which factors is it significantly deter- mined? Aglaée Degros, a professor of urban planning at the Technical University of Graz, sees one of the main factors above all in highquality spatial design: "I recently read an article with the headline "Space is the new luxury". This is not a new discussion. I think, to re- phrase, the new luxury is good space." Underscores Degros. "The crisis we're in right now has shown us that our cities are more fragile than we would have thought. We have empty downtown stores, housing that's a little too cramped and public space that's a little too crowded."
Degros underscores the connections between design quality and resource use that may not be immediately obvious at first glance: "If we want to fight climate change, we shouldn't be questioning the quantity of space, but the quality. If you look at the basics of a city, the public space, the streets and the housing, you can see that the quality of space can be improved quite easily. It's all a matter of priority." Because places with poor quality of stay with an inadequate local supply, without social contact opportunities automatically induce more traffic, more resource consumption by people fleeing from these inadequate conditions.
In this context, Degros focuses in particular on the quality of social relationships in a place: "There are new forms of housing that are re- ally interesting. Co-housing, for example – a pooling of resources and space with more quality community space. I had a discussion with an architect from Switzerland who suggested that rather than having a refrigerator in every apartment, we should have a refrigerated cellar to store our food for the whole building. It's about the relationship between social inequalities and climate change. His proposal tries to address both."
From Degro's point of view, it is important to analyze already existing resources and potentials and raise them to the next level of quality in order to further increase the quality of life as well: "In Augarten Park in Graz, the city has created a beach facing the Mur River. I think this is great, because the city meets there an element of its territory, the water. However, the water is not clean enough to swim in. And that's what I mean when I say that it's the quality that matters: I think the next task is to make the water swimmable."
For Wolfgang Skerget, head of the Graz UNESCO City of Design coordination office, above all recognizing the right questions is half the way to success. If it is then possible to network the right people with the right ideas, imple- mentation is no longer the greatest challenge. This is precisely where he sees both the role of the International UNESCO Creative Cities Network and the local task of his office:
"Design creates solutions to problems. In social, ecological and economic areas. If a design concept provides the impetus for people in the neighborhood to talk to each other again, to help each other, to pay attention to each other and the things that surround us – and good design has this potential – then it can be at least as important a contribution to society as transfer payments from the public sector."




INTERVIEWS
The relational age – design to connect things, people and places
Interview with Andrea Paoletti, Architect and Social Designer
www.creativeaustria.at/paoletti
Smart cities – digitization, collective intelligence and the bureaucracy
Interview with Charles Landry, Publicist and Urban Researcher
www.creativeaustria.at/landry
Designing sustainable cities
Interview with Sigrid Bürstmayr, Exhibition- & Informations-Designer & Designactivist
www.creativeaustria.at/buerstmayr

The sustainable city – The fragile city
Interview with Aglaée Degros, Architect and Urban Planner
www.creativeaustria.at/degros

BEST PRACTICE Beispiele & Dokumentationen
Cultural Center Planning Initative of Detroit
Designerkollektiv "rootoftwo"
www.creativeaustria.at/rootoftwo
Better Living Challenge
CDI Craft and Design Institute
www.creativeaustria.at/challenge

Agroplaza Urban Ecological Infrastructures
Pezestudio
www.creativeaustria.at/agroplaza

INFO

Graz UNESCO City of Design
www.cityofdesign.graz.at
UNESCO Creative Cities Netzwerk
www.en.unesco.org/creative-cities
Designmonat Graz
08.05. – 06.06.2021
www.designmonat.at