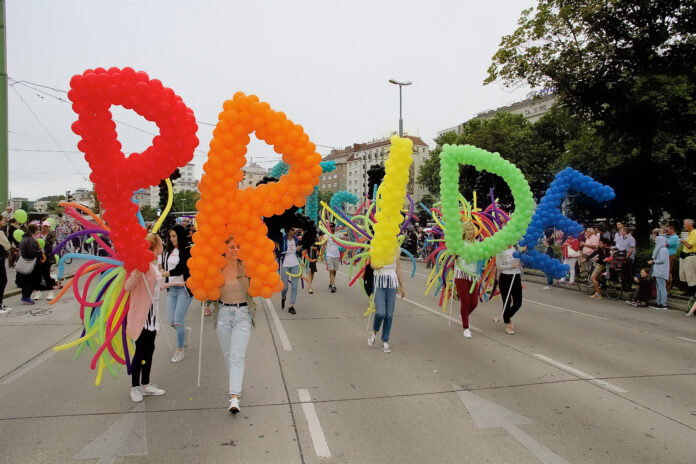 07. – 20.06.2021.


"After a year under the sign of Corona, the LGBTIQ community celebrates its first comeback with Vienna Pride 2021 and the 25th Rainbow Parade," says Katharina Kacerovsky, organizer of Vienna Pride.
For two weeks, the focus will be on visibility, joie de vivre and strong togetherness, as well as standing up together for respect and equal rights. In June, everyone is called upon to raise the rainbow flag: starting on June 5, this applies to private households, followed by the streetcars and many public institutions.
Apart from a few events like the Pride Day at Schönbrunn Zoo on June 13, book tables at the Vienna Main Library, Pride Cinema on the rooftop and Pride brunches in community venues, many parts of the program will mainly take place online: digital tours in cooperation museums like the Albertina, online medical lectures, discussions or workshops by and with the community as well as several DJ and band live stream evenings directly from the club.
The Pride Run Vienna, which still ran with thousands across the Vienna Ring at EuroPride Vienna 2019, will take place this year on June 18 for the first time as a Virtual Pride Run: Starter bags will be delivered by mail and each person will run in a Pride Run shirt at an individual location to ensure visibility.
Finally, on June 19, the 25th Vienna Rainbow Parade will take place. Here, too, visibility is the top priority, true to the motto "stay safe, stay proud". Many LGBTIQ people are by no means safe, some not even in their own family. Therefore, more visibility and demonstrations are needed than ever.
Viennapride 2021
07. – 20.06.2021
various locations