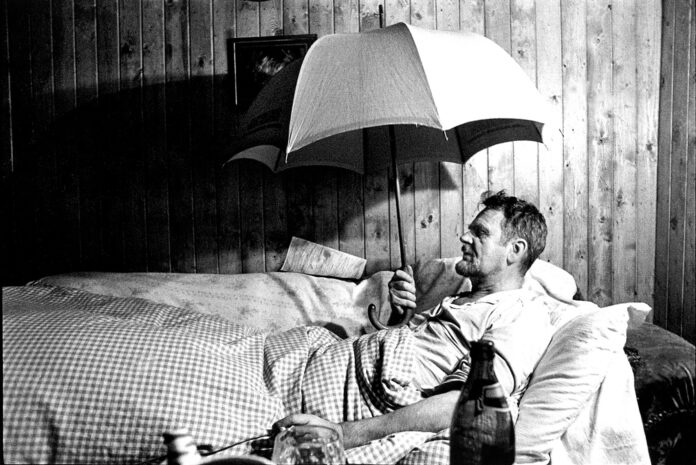 11.06. – 21.12.2021.
The poet and adventurer H.C. Artmann would have turned 100 this year. To mark the occasion, the Literaturhaus Salzburg is showing photographs by Sepp Dreissinger and materials in thematically designed display cases. Special highlight: there will even be an HC newspaper!
The Austrian photo artist Sepp Dreissinger met the poet H.C. Artmann (1921-2000) in person several times. "My encounters with HA-TSE were characterized by mutual respect, always cordial and full of humor – and sometimes he gave me the feeling of being friends with him," recalls Sepp Dreissinger. Between 1978 and 1999, many portrait photographs (mainly in black and white) were taken during visits to Artmann's various domiciles: in Salzburg on Schwarzgrabenweg, in Gföhl/Waldviertel and in Vienna.
Selected photographs from the series are now shown as part of this exhibition, including his first, famous portrait "H.C. Artmann as a poor poet." Artmann was closely associated with the Literaturhaus Salzburg, and his work is additionally honored in thematic showcases. And a publication entitled "H.C. 100" has been produced.
 


H.C. Artmann 100
11.06. – 21.12.2021

Literaturhaus Salzburg
Strubergasse 23
HC Artmann Platz 
5020 Salzburg
www.literaturhaus-salzburg.at