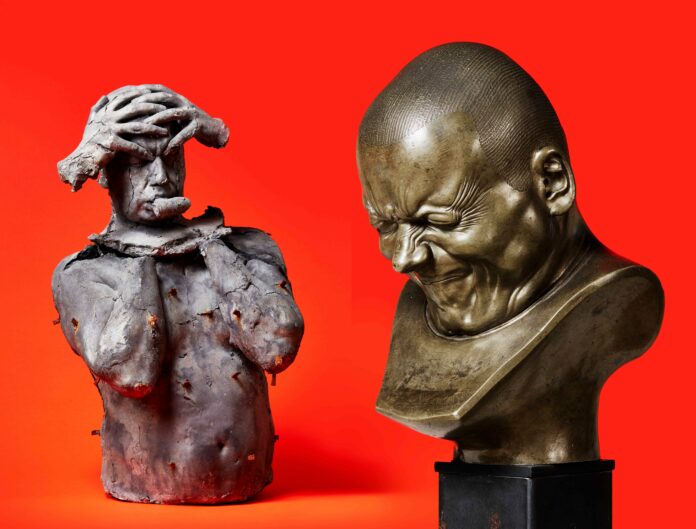 24.02. – 03. 07.2022.
Face to face!
With his eight-part series of works "Emotional Detox," the British artist Marc Quinn confronts the famous "character heads" of the Baroque sculptor Franz Xaver Messerschmidt.
The exhibition at the Upper Belvedere presents an allusive and compelling dialogue between contemporary art and significant works from the museum's collection. Messerschmidt's work has long inspired Quinn, and the "character heads" directly influenced the creation of Emotional Detox.
The ambition to capture the fleeting expression of emotion in facial expressions and gestures, and to capture it through the means of sculpture, unites Marc Quinn and Franz Xaver Messerschmidt across the ages.
Face to Face: Marc Quinn meets Franz Xaver Messerschmidt
24.02. – 03. 07.2022
Belvedere Wien
Oberes Belvedere
Prinz Eugen-Straße 27
1030 Wien
www.belvedere.at