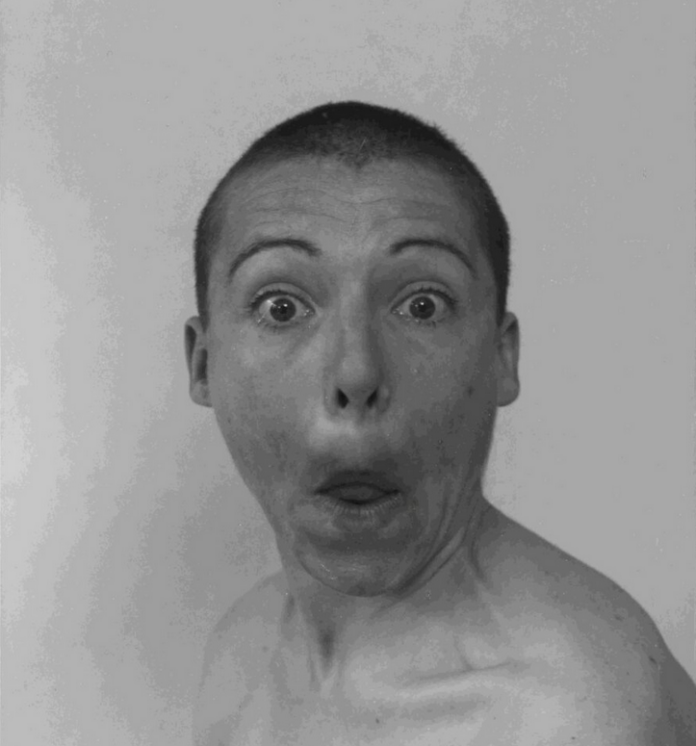 10.02. – 14.05.2023
The exhibition shows the Viennese artist Michaela Moscouw (*1961).

Uncompromisingly, excessively and memorably, she circles around her themes of self-portrayal, self-understanding, self-exposure and self-extinction. Until the early 1980s she painted abstract works, which she destroyed and filmed. With that she changed the medium – since then she has been working with photographic means. It is "the aestheticized experience of the body" that the artist is concerned with.
Michaela Moscouw now lives in seclusion in Vienna. Over the last few years she has continually destroyed her work, but her work has survived in public and private collections. The exhibition brings together her rescued legacy and provides an insight into her work from early large-format black and white self-portrayals to the color images from the early 2000s.

The exhibition was curated by Maria Venzl.
Michaela Moscouw – Present Absent
10.02. – 14.05.2023
Francisco Carolinum Linz
Museumstraße 14, 4020 Linz
https://www.ooekultur.at