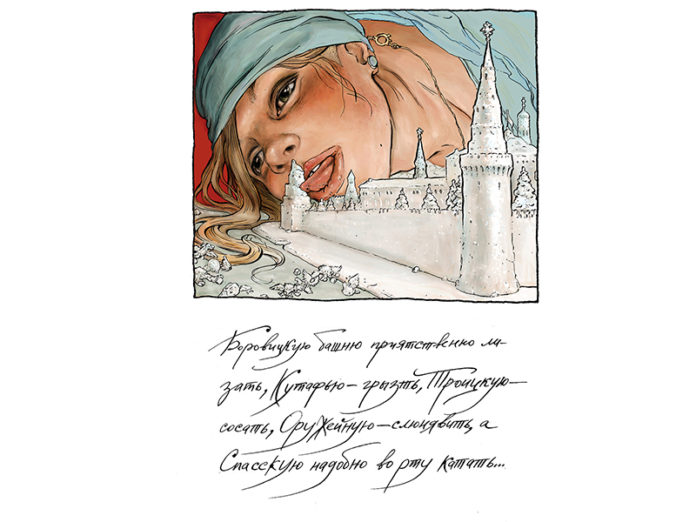 09.05.2019 – 09.08.2019; Salzburg
Satirical Anti-Utopia: Vladimir Sorokin's novel takes a look at Russia's uncanny future.
What do medieval Russia and 2027 have in common? In his book "Der Tag des Opritschniks" (The day of Opritschnik) the Russian writer Vladimir Sorokin combines two worlds and draws a psychogram of the Putin era.
As part of the Europe of Mother Tongues Festival, the exhibition at Literaturhaus shows selected objects and printed sheets by Sorokin and the artist Yaroslav Schwarzstein.
Vladimir Sorokin is regarded as Russia's most important contemporary writer – and as one of the sharpest critics of the political power system, for which he is exposed to attacks by groups loyal to the regime.
The book of Opritschnik
09.05. – 09.08.2019
Literaturhaus Salzburg
Strubergasse 23/H.C. Artmann-Platz
A-5020 Salzburg
www.literaturhaus-salzburg.at